The Plough and the Stars, the third of Sean O'Casey's well known "Dublin Trilogy", was first performed on February 8, 1926 at the Abbey theatre in Dublin. Set in November 1915, the first to acts look forward to looking forward the liberation of Ireland while the last two are set during the Easter Rising in April 1916. The Plough and the Stars is the story of ordinary lives ripped apart by the idealism of the time. A revolution that will shape the country's future rages around them.
The critically acclaimed Hilda Fay (previously nominated for an IFTA for best supporting actress for her role in whistlblower in 2009) will take on the role of Bessie Burgess in Sean Homes' production for the north american tour of the play in September and October.
While controversial at the time, the play is now considered an Irish masterpiece. This provocative play is an essential part of our understanding of 1916. In this latest reproduction the play, the audience are invited to experience this moving, human story and re-explore it from a new, modern perspective.
"Th' time is rotten ripe for revolution"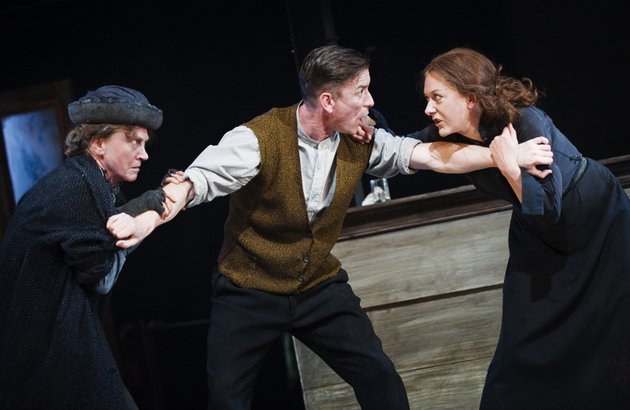 Director: Sean Holmes
Set Designer: Jon Bausor
Costume Designer: Catherine Fay
Lighting Designer: Paul Keogan
Composer & Sound Designer: Philip Stewart
Assistant Director: Ronan Phelan